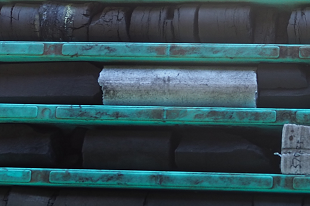 Digital Information Package (DIP) 034 is a compilation of data from 1,134 samples from 21 petroleum wells from the stacked Warburton, Pedirka and Eromanga basins. The data will help inform the petroleum and mineral resource potential of these key onshore basins. The data is sourced from open file company reports, core sampling reports (CSR), and government publications from drill core held at NTGS Core Facilities and the Geoscience Australia Repository.
The well and petroleum datasets captured include:
well header information
formation tops
hydrocarbon shows
casing information
core and sidewall core information
deviations
bottom hole temperature (BHT) data
drill stem tests
references to petrophysical logs
total organic carbon (TOC) and programmed pyrolysis
organic petrology and reflectance
extracted organic matter
hydrocarbon geochemistry
gas geochemistry
sorption isotherms
desorption data
bulk isotopes
biostratigraphy
detrital zircon geochronology
Download the DIP034 summary report and data through GEMIS.