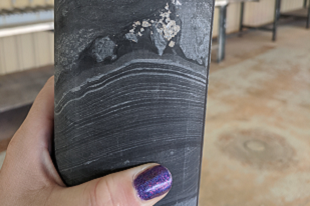 Geoscience Australia has released the first inorganic geochemistry from selected samples from NDI Carrara 1 which was drilled in 2020 in the South Nicholson region in the eastern Barkly Tableland. The report presents the sample preparation, analysis, quality assurance and results from 419 selected samples collected at approximately 4 m intervals. Samples include 87 cuttings (~15 m to 284 m) and 332 core samples (~284m to 1750 m).
Analyses included X-Ray Fluorescence (XRF), Loss on Ignition (LOI), Laser Ablation-Inductively Coupled Plasma-Mass Spectromtery (LA-ICP-MS) undertaken for fifty-one trace elements and total combustion for carbon and sulphur.
The report and data can be downloaded through Geoscience Australia.