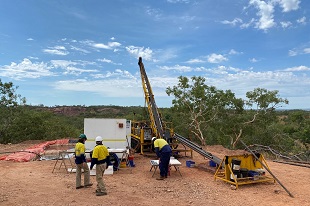 The Territory Government has awarded $1.7 million in grants in round 14, after a record 38 applications were received. The co-funding will support a diverse range of exploration drilling programs and geophysical surveys across the Territory. The projects include five greenfields drilling programs, five brownfields drilling programs and eight geophysical surveys.
Eligibility criteria expanded in round 14 to include brownfields diamond drilling to support resource development across the Territory. The criteria now includes programs testing extensions to known mineral deposits or defining new prospects adjacent or below known mineral deposits.
View round 14 successful projects.
To find out more visit exploration grants.