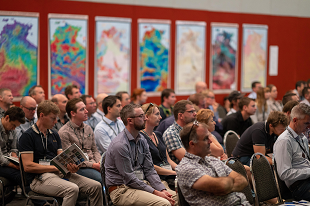 AGES 2022 is scheduled for 5 - 6 April and promises to be packed with exciting new geoscience and exploration from across the Territory.
The AGES technical program will include talks from the NT Geological Survey and its partners including Geoscience Australia on the latest findings from pre-competitive geoscience programs in the Territory, and presentations from exploration companies on latest results and exploration concepts from their programs in the NT.
Program highlights will include:
Technical updates on successful exploration programs and new discoveries from across the Territory for gold, base metals, battery commodities, industrial sand and shale gas
New insights into the subsurface geological framework and undercover exploration in the Barkly region including the East Tennant region and Rover field
Gold exploration updates from the Pine Creek Orogen
Updates on the revised geological framework and minerals and petroleum potential of the Lawn Hill Platform and South Nicholson Basin in the NT
Recent results of shale gas and liquids exploration in the Beetaloo Sub-basin
New data from MinEx CRC drilling programs at East Tennant and Carrara-1
Updates on exploration for sediment-hosted copper in the Territory
Geology and petroleum potential of the Pedirka and Eromanga Basins in the Simpson Desert
New data releases and exploration concepts from major Geoscience Australia – NTGS collaborative geoscience programs.
Be sure to register for the event and conference dinner early. Dinner numbers may be restricted again this year due to COVID-19 public health directions.
Registrations are now open through EventsAir.
For more information visit the AGES webpage.