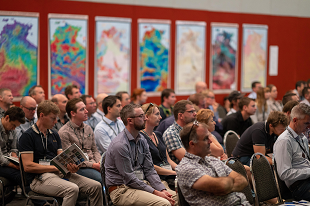 AGES 2021 will be held in Alice Springs on 20 and 21 April, with the ice breaker on the evening of the 19 April.
Program highlights include:
New data releases and exploration concepts from major collaborative geoscience programs in the East Tennant and South Nicholson regions.
The latest on liquids-rich gas discoveries in the Beetaloo Sub-basin.
New insights into copper mineralisation and potential across the Territory.
Release of information on MinEx CRC drilling programs in the Barkly region.
New information on the architecture and resource potential of the Territory's sedimentary basins.
The full program will be announced shortly. We are planning to hold AGES 2021 as to face-to-face event, subject to necessary COVID safety protocols.
For further information view AGES.