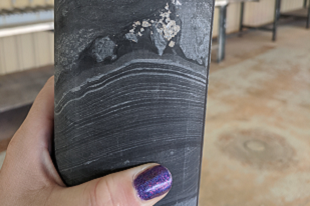 NTGS continues to assess the resource potential of shale units within key onshore basins in the Northern Territory, particularly within the greater McArthur Basin. The work involves compiling key parameter data to assess potential for hydrocarbon and mineral resources. The data is sourced from open file company reports, core sampling reports, government publications, and new analyses from stored drill core held at NTGS Core Facilities and Geoscience Australia.
DIP 014 contains a significant increase in the samples analysed and includes the collation of publicly available organic, inorganic, XRD and petrology data for the NDI Carrara1 hole.
Changes to the DIP014 since the April 2021 release include:
56% increase in total number of samples analysed (total 22395)
9% increase in TOC analysis (total 10024)
10% increase in pyrolysis analysis (total 8202)
27% increase in XRD analyses (total 1643)
8% increase in petrology and reflectance analyses (total 326 samples)
56% increase in hydrocarbon geochemistry (total 108)
10% in sorpotion isotherm data (total 31)
48% increase in inorganic geochemistry (total 1769)
This version also includes a new gas geochemistry tab (total 6 samples).
Download DIP014 through GEMIS. from previous release include