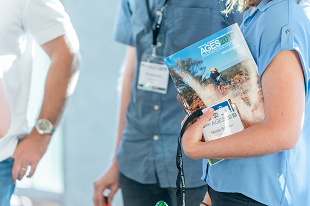 The provisional Technical Program for AGES 2022 is now available for download. We are excited by the quality of the presentations, including talks on new geological insights from NTGS, Geoscience Australia and our research partners as well as ten presentations from industry on mineral and energy exploration highlights from the past year.
Registrations for this year's event are very strong, with 180 delegates having already registered, with over 50 exploration companies represented. Accommodation in Alice Springs may be limited so we recommend booking accommodation soon.
For more information and to register, please visit the AGES website. We look forward to hopefully seeing you in Alice Springs next month.