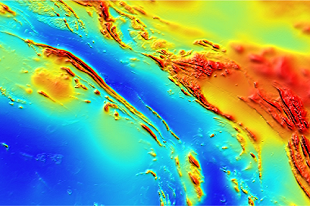 The Mount Peake-Crawford airborne survey was acquired in 2019, covering almost 22,000 square kilometres of the northern Aileron Province, extending west from Barrow Creek. The survey was funded through the Resourcing the Territory initiative and was released in March 2020.
The survey includes more than 120,000 line km of data at 200 metre line spacing, and industry partners funded an additional 18,000 line kilometres of infill data at 100 metre spacing.
Merged grids are also available for download from Geoscience Australia.